The Scandinavian-Nordic Section of the Combustion Institute - CINS
Welcome to the web site of The Scandinavian-Nordic Section of the Combustion Institute (CINS). The Scandinavian-Nordic Section was formed in fall 1999, and is a joint section for all the Scandinavian-Nordic countries. The Section organises yearly meetings on various aspects of Combustion, hosted by one of the Scandinavian-Nordic member institutions. The Section is engaged in both the European and the International activities of The Combustion Institute.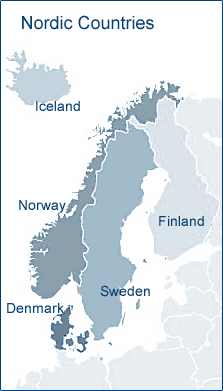 The Combustion Institute is an educational non-profit, international, scientific society whose purpose is to promote and disseminate research in combustion science. The purpose of the Institute is carried out by its members.
The members of the Institute take an active role in planning the events held by the Combustion Institute and arranging for publishing its volumes and journal.
Women in Combustion (WiC) is a subsection of the Combustion Institute and is made up of industry professionals, students, professors and government workers whose goal is to promote and advance women in the field of combustion. The WiC homepage provides further information on how to join this network.
Fri, 08 Apr 2016 14:42:25 +0200
CINS NEWS
November 17- 18, 2016
Instituto Superior Técnico, Lisboa, Portugal
Scientists and engineers are invited to submit contributions on all aspects of combustion science and technology from fundamental physical and chemical processes to applications, including chemical kinetics, laminar and turbulent flames, combustion diagnostics, coal and biomass combustion, spray and droplet combustion, fires, detonations and explosions, materials synthesis, engine combustion and energy systems. Research students particularly are encouraged to participate. The deadline for the submission of the application is October 15. Further details on the conference are available here.