Scandinavian-Nordic Section of the Combustion Institute - CINS - Scandinavian-Nordic Section of the Combustion Institute
The Scandinavian-Nordic Section of the Combustion Institute - CINS
The Scandinavian-Nordic Section of the Combustion Institute - CINS
Welcome to the web site of The Scandinavian-Nordic Section of the Combustion Institute (CINS). The Scandinavian-Nordic Section was formed in fall 1999, and is a joint section for all the Scandinavian-Nordic countries. The Section organises yearly meetings on various aspects of Combustion, hosted by one of the Scandinavian-Nordic member institutions. The Section is engaged in both the European and the International activities of The Combustion Institute.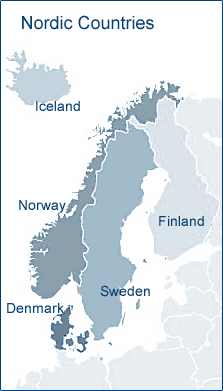 The Combustion Institute is an educational non-profit, international, scientific society whose purpose is to promote and disseminate research in combustion science. The purpose of the Institute is carried out by its members.
The members of the Institute take an active role in planning the events held by the Combustion Institute and arranging for publishing its volumes and journal.
Women in Combustion (WiC) is a subsection of the Combustion Institute and is made up of industry professionals, students, professors and government workers whose goal is to promote and advance women in the field of combustion. The WiC homepage provides further information on how to join this network.
26 Jul 2017
CINS NEWS
Nordic Flame Days 2019
August, 28-29, 2019 Turku, Finland
The Nordic Flame Days is the Nordic meeting point for everybody involved in combustion or combustion related processes. The Nordic Flame Days 2019 will take place in Turku and is a meeting arranged jointly by the Finnish and Swedish National Committees of International Flame Research Foundation (IFRF) and the Scandinavian-Nordic Section of the Combustion Institute (CINS). The meeting also includes a CINS Topical meeting on alternative fuels for the future.
More infromation can be found here.
International Workshop on "Clean Combustion: Principles and Applications"
September, 25-26, 2019 Darmstadt, Germany
Focusing on bridging the gap between combustion principles and applications, the workshop aims at bringing together leading and worldwide recognized researchers to give talks and present posters at the cutting edge of combustion science and technology, to foster research, exchange and collaboration. Selected contributions will be suggested for publication in a Special Issue of the Journal Flow, Turbulence and Combustion.
More infromation can be found here.