Arrival in Norway - COVID-19
Arrival in Norway during the pandemic
Moving to Norway during the pandemic
For international students
Arrival in Norway during the pandemic

The Covid-19 pandemic poses a number of challenges to students arriving from abroad. NTNU is continuously working to facilitate the reception of international students, even in these difficult times. On this page, you will find all the information you as an international student need to travel to NTNU and Norway for the 2021 autumn semester.
It will not be possible to follow lectures digitally from your home country this autumn. Students are expected to be able to attend their lectures and study activites in Norway. Information on how to apply for a visa and book accommodations has been sent to most students from outside the EU.
There are a number of things you need to be prepared for before journeying to Norway, including mandatory quarantine upon arrival. Please familiarize yourself with all information in the below before your journey. Also make sure to read the checklist for new international students.
PLEASE NOTE: For the time being, it is not possible to enter Norway for anyone not registered as a Norwegian resident. NTNU will closely monitor the situation and let admitted students know if this changes. It is highly likely it will be possible to enter Norway in the summer of 2021.
Prepare for moving to Norway
Prepare for moving to Norway
Students from non-EU/EEA countries will require a valid student visa, obtained in advance, in order to be allowed Norway. EU/EEA citizens do not need a visa before arrival. In order to be eligible for a student visa you need to document:
Admission to a study programme
Self-financed students must deposit the required amount to NTNU's deposit account and submit the confirmation of deposit with their visa application.
Exchange students who are not EU/EEA citizens, but who will be going to NTNU through an Erasmus+ agreement, may apply for a visa upon arrival in Norway, as long as they have a valid Schengen visa. Exchange students with an Erasmus+ scholarship do not need to transfer money to NTNU's deposit account. If you have questions regarding this, please contact our Exchange officer: exchange@st.ntnu.no
Visa applications are continuously being processed by the Directorate for Immigration (UDI) - see UDIs webpages for further information about visa application.
We unfortunately cannot guarantee accommodations/housing for EU/EEA citizens or exchange students - however, if any options at the student villages open up you will be informed. International Master's students from non-EU/EEA are guaranteed accommodations if they have paid their deposit within the deadline.
Read more about housing here.
For a guide on finding private accommodations, see this page.
If you have questions regarding accommodation, feel free to contact us by e-mail: housing@st.ntnu.no
The Office of International Relations is closed to the public, but we are available online.
All signing of contracts and necessary paperwork will be done digitally.
Furnishings
If you are either moving into an unfurnished apartment, need more furniture, kitchen utensils or whatever for your room or apartment, you can find free or reasonably priced stuff in Trondheim.
On Finn.no you can find a lot of furniture given away for free. Choose "Torget", then "Møbler og interiør". On the left side menu you choose "Trøndelag" under "Område", then the option for "Trondheim". Below you can choose "Gis bort" to only see what is given away for free.
NTNU ReStore or The ReStore Facebook group: Students that are moving out leave their stuff for those who move in.
Fretex: There are three Fretex secondhand stores in Trondheim.
They are located in Nardovegen 10, Fjordgata 40 and Rosenborg gate 9-11.
Other secondhand shops are Sirkulus, Transit, NMS Gjenbruk. Outside of the city centre you can find Brukom (at Heggstadmoen), NLM Gjenbruk (at Saupstadsenteret).

PLEASE NOTE:

1. For the time being, it is not possible to enter Norway for anyone not registered as a Norwegian resident. This is expected to change in the near future.

2. NTNU will cover the 500 NOK/night charge for the quarantine hotel stay for all our international students. We can not, however, cover any additional expenses that may arise as a result of Covid-19 and infection control measures (e.g. rent payments for unsued accommodations etc.).
Anyone entering Norway from abroad must present a certificate of a negative Covid-19 test taken within the last 24 hours before your departure. You must arrange to take the test within 24 hours before boarding the first leg of your journey, and make sure to have the test result in hand at the border control.
Read the following guide thoroughly
---
Official registration of arrival to Norway:
Before journeying to Norway, you must register your arrival with the Norwegian state. The registration must be completed less than 72 hours before arrival to Norway.
This registration is mandatory, and you will be required to present a reciept of this registration at the border.
Quarantine hotel:
In general, anyone arriving from abroad are required to stay in quarantine for 10 days upon arrival. You are responsible for observing your own quarantine - please note that breaking quarantine rules may result in fines up to NOK 30 000,- (~3500$ / ~2900 €).
You will be required to complete your quarantine in a designated quarantine hotel, at your first point of entry into Norway. In other words, if your journey includes a transfer at another airport in Norway (e.g. Oslo Airport), you will be placed in quarantine there, and may not travel onwards to Trondheim/Gjøvik/Ålesund before your quarantine is over. Therefore, for the time being, we highly recommend you try to book your tickets to go directly to Trondheim or Ålesund from abroad, so you may quarantine there. Students going to Gjøvik may quarantine near Oslo Airport and take the train or bus to Gjøvik when quarantine is done.
Students travelling directly to Trondheim from abroad will have to book a quarantine hotel room in advance to ensure that they have a room upon arrival. You will receive intstructions on how to do so via e-mail.
There are a few exemptions from the requirement to spend quarantine in a hotel. As of 3 June 2021, most of these do not apply to foreign students entering the country. For the time being, you are not exempt from quarantine even if you have recieved one or all doses of a Covid-19 vaccine, or have had Covid-19. This is subject to change.
If you are travelling with your spouse or family, they will be allowed to go into quarantine with you, but note that they will have to cover the quarantine hotel expenses themselves.
---
Trondheim
At Trondheim airport Værnes, in the arrivals hall, you will be met by officers from the Norwegian Civil Defence. They will assign you a quarantine hotel, either near Trondheim Airport, or in Trondheim city, and inform you about how to get to the hotel.
If you are studying in Trondheim, and have any questions immediately after your arrival, contact the Trondheim Quarantine Hotel Coordination Office by telephone: +47 73 92 55 00 or e-mail: cl.trondheim@choice.no.
---
When you check in to your assigned hotel, tell staff at reception that you are a student at NTNU. You will have full-board accommodation at the hotel during the quarantine - in other words, you will receive three meals a day during your stay.
The individual cost for this stay is normally NOK 500,- per day at the hotel (5000,- in total). NTNU will cover this cost for our new students. NTNU will cover the cost only once, for new international students, meaning that if you for any reason leave Norway and return, you will have to cover the second quarantine hotel stay yourself.
Only expenses up to NOK 500,- per day at appointed hotels will be covered by NTNU. No other costs will be covered, and it is not possible to book other hotels or private accommodation for your quarantine.
---
Upon arrival:
Before leaving, familiarize yourself with the FHI's travel advice for travelling to and from Norway.

It is highly recommended that you take the COVID-19 test offered at the airport when you arrive, even if you took one before departure for Norway.

You are required to familiarize yourself with the Norwegian Institute of Public Health's official regulations for quarantine and isolation. Note that there is a difference between 'quarantine' and 'isolation', with the latter having stricter rules and only being neccessary if you have a confirmed COVID-19 infection.
---
During quarantine:
While you are quarantined, you may not:
Go to public places (cafés, shops, etc.)
Use public transport
Use the hotel common areas (lounge, lobby, restaurant etc.).
You are allowed to go outside for fresh air as long as you keep good distance from others and do not go to any public or crowded places.
After 24 hours in quarantine, you will be required to take another Covid-19 test at the quarantine hotel. After 7 days in quarantine, you will be offered a new test - if this test comes back negative, you may leave quarantine.
If you experience any symptoms of respiratory tract infection (fever, cough, sore throat, fatigue, etc.) isolate yourself and get tested for COVID-19 as soon as possible. On the municipality's webpages, you will find information on how to book a test Trondheim, Gjøvik or Ålesund. As you will not yet have recieved official Norwegian identification (BankID/MinID), you will be unable to book a test online - instead, please call the Corona helpline at:
(+47) 905 09 052 - Trondheim
(+47) 611 58 911 - Gjøvik
(+47) 701 64 060 - Ålesund
Further details about completing quarantine will be provided by e-mail, including through the NTNU Quarantine Calendar, for which you will receive a sign-up link via e-mail.
If you at any point have questions regarding COVID-19, quarantine, isolation or when to get tested while in Norway, call the Corona hotline for your municipality on the number provided above.
Your visa decision letter states that you should report to the police station within 7 days of arrival in order to obtain your residence card. Due to the mandatory quarantine and increased workload for the police due to Covid-19, this is obviously not possible - do not break quarantine to go the police station. You will have to register with the police eventually, but not within the first week.
Due to the pandemic, there are currently very few appointment hours available at the Trondheim police station, but the NTNU Office of International Relations will organize appointments for new international students in the autumn. Dates and times for Trondheim appointments will be posted here and e-mailed to you.
Students at NTNU in Ålesund and Gjøvik will receive separate information regarding visa appointments at the police later.
This information applies only to International master's students, not exchange students.
Most new international students have already deposited money to the NTNU deposit account in order to document financing. These students will receive a cash card with NOK 60 000,- to cover expenses until they are able to open their own bank account in Norway.
In order to recieve a cash card, you need to deposit the money before arrival in Norway.
Instructions how to obtain your cash card will be posted here.
For more information on financing, see this page.
Students from non-EU/EEA countries staying in Norway for more than 12 months will automatically be covered by the Norwegian National Health Insurance scheme from the moment they arrive in Norway.
It is however important that you arrangee your own travel insurance before going to Norway. This should be done well in advance of your journey. Please note that there may be special circumstances concerning the corona situation in terms of insurance policies.
Students from EU/EEA countries must bring a valid European Health Insurance Card (EHIC).*
If you do not have a European Health Insurance Card,you must have private insurance.
*Exemption: Nordic citizens are entitled to medical care under the National Health Insurance Scheme without any insurance documentation.
For more information on insurance, see this page.
The 2021 spring semester starts January 11th, though activities and lectures for individual courses may begin later. On NTNUs e-learning platform Blackboard, you will find complete overviews of your courses and their learning materials, including any messages from course administrators/teachers. You log in to Blackboard with your NTNU credentials and password through NTNU's intraweb: Innsida.
Lectures may be online or in-person, depending on the course - this information will also be available in each course's page on Blackboard.
If you have courses with physical attendance, please follow the course digitally during quarantine, and if you experience any kind of sickness (in which case you are required to stay at home).
Please note that before going on campus, you must complete the online course in infection prevention.
The biannual Orientation week for international students will be a hybrid of online and physical (outdoor) meetings. The physical meetings will be held later in January/early February, when most or all arriving international students are out of the mandatory quarantine.
Read more about the Orientation week in:
1. Can I go into quarantine in another city?
No. You will be assigned a hotel for quarantine by immigration authorities when you arrive. If you wish to be quarantined near/in Trondheim or Ålesund, you must travel directly there from aborad. Otherwise you will be quarantined at your first point of entry into the country (e.g. at a quarantine hotel near Oslo Airport). If you're studying in Gjøvik, you will be quarantined near Oslo and can take the train/bus to Gjøvik after your quarantine.
2. Can I book another hotel for my quarantine?
No. Anyone entering Norway from abroad will be assigned a quarantine hotel near the airport (or in the city) by immigration authorities. You will be required to complete your quarantine in this hotel. Note that students going to Trondheim will have to book a room in advance - an e-mail with instructions to do so will be sent out in June.
3. I am coming to Norway with my husband/ wife. Will NTNU cover quarantine expenses for him/her as well?
No. NTNU will only cover the NOK 500,-/night charge for our students. Others will have to pay for themselves. However, you will likely be able to quarantine together with them in a double/family room.
4. What about food?
You will have full-board accommodation at the quarantine hotel - in other words, three meals a day. If you have special dietary needs, be sure to let the hotel staff know when you check in upon arrival.
5. What if my flight is changed and I have to change my arrival date?
Norwegian immigration authorities will ensure that you are placed in an appropriate hotel near your entry point upon arrival. However, a large influx of people are expected to the Trøndelag/Trondheim region this summer, so if you do not book a quarantine hotel room as instructed via the e-mail from the Office of International Relations, or you arrive on another date than you booked, complications may arise.
6. I am coming to Norway on exchange with a friend from my home university. We are going to share accommodations while studying. Can we quarantine together in this accommodation?
No, unfortunately not. You will be required to complete quarantine in a hotel assigned by the immigration authorities upon arrival.
7. The semester starts on 16 August. Do I have to arrive in Norway 10 days before this date or can I start my quarantine later and still follow my courses?
Week 33 is the introduction week at NTNU, starting with the matriculation ceremony on August 16 and continuing with Fadderuka (freshmen week). It is highly recommended you try to arrive in Norway before August 5 to ensure you are out of quarantine by this time. However, lectures will not start until week 34 (from August 23).
It will, in general, not be possible to follow lectures digitally, so you should aim to be out of quarantine by August 23 at the latest in order not to miss out on lectures. Some courses may start lectures a bit later (e.g. a week). Check Blackboard to see when your courses begin.
Keep up-to-date on any developments
Keep up-to-date on any developments

The COVID-19 situation is continously developing, and changes may occur before, or during, your stay in Norway. Before arriving and throughout your stay, it is imperative that you keep up-to-date on any developments on NTNUs Corona page. If you have questions about Corona and student life at NTNU that are not answered here, check the Corona FAQ.
See a complete overview of current COVID-19 restrictions in Trondheim here.
International master's students and exchange students
Please note the difference between international master's students and exchange students
International master's students have been admitted to a full degree and will spend 2+ years at NTNU.
Exchange students from other universities spend 1-2 semesters at NTNU before returning to their home university, where they are getting their degree.
There are some key differences to note between these two groups, such as exchange students (and master's students from the EU/EEA) not being guaranteed accommodations. Please take careful note of which group you belong to and thus which information applies to you.
Course in infection prevention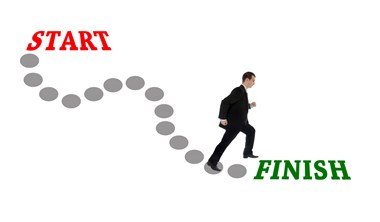 Course in infection prevention
---
Planned meetings
---
The Office of International Relations is currently closed to the public, but we plan to arrange a number of physical meetings for international students in the Spring semester, in order for students to be able to meet us and each other face to face. We will provide further information on time and location.
We will also organize informational Zoom meetings.
You are of course also welcome to contact us with any questions. You may also want to contact the Student Welfare Society (Sit).