About – Childhood Studies – Master programme – 2-years – Trondheim
Master of Philosophy in Childhood Studies
MASTER'S DEGREE PROGRAMME, 2 YEARS, TRONDHEIM
Master of Philosophy in Childhood Studies
– About the programme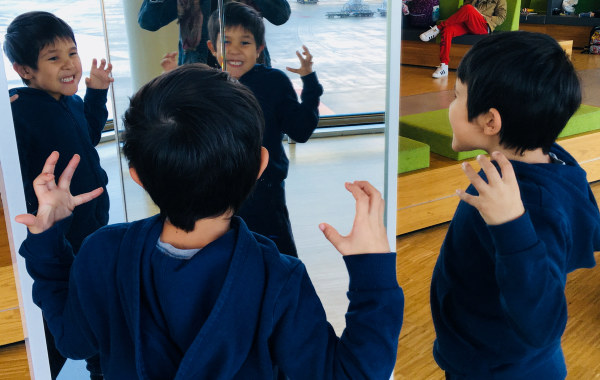 Are you interested in children's everyday lives and in childhood as a social and cultural phenomenon? Would you like to know about children's lives in different parts of the world? What about the changing conditions of childhood in the era of globalisation? If so, the international master's programme in Childhood Studies might be perfect for you.
The programme provides students with an understanding of the relationship between childhood and culture as well as the dynamics between economic, social and political conditions and children's livelihoods and welfare in different contexts, that is family-life, day-care and schools, local communities etc. The programme covers the state of childhood(s) in the western world and in countries in the South. The approach is multi-disciplinary, with particular emphasis on perspectives drawn from disciplines such as anthropology, sociology, geography, and history.
Examples of topics for the master's thesis include:
Children's experiences of joint custody
Rural children's livelihoods
Childhood and community services
Children's rights and citizenship
Family mediation
Child care and intergenerational relationships
Street children and health
Children, obesity and television advertisement
Children and education
---
Childhood studies and sustainable development goals (SDG)
Childhood studies and sustainable development goals (SDG)
Childhood studies and sustainable development goals (SDG)
The taught and research components of MPhil in Childhood Studies encourage students to engage with the UN 2030 agenda on sustainable development. These include:
SDG 1 on childhood poverty
SDG 2 on hunger and food security
SDG 3 on healthy life and wellbeing
SDG 4 on quality education and lifelong learning
SDG 5 on gender equality and empowerment of girls and women
SDG 8 on worst forms of child labour, and decent livelihood for young men and women
MPhil in Childhood Studies - brochure
MPhil in Childhood Studies - brochure
Key facts
More than 100 students from 25 countries have completed the degree
Focus on academic writing
Collaboration with Brunel University, UK
Opportunity to do fieldwork abroad
Lectures, staff and administration at Dragvoll campus, Trondheim
No tuition or admission fee
Introductory programme for new students
Established in 2006
Seminar in BARN3102 21 April: Climate change and children's rights
Webinar about climate change and children's rights
See the webinar. In the seminar young people will share their experiences of climate activism and their encounter with the political sphere. The seminar is open to all.