Sociology (Bachelor, 3 years) - Trondheim
MENU
BACHELOR'S DEGREE PROGRAMME, 3 YEARS, TRONDHEIM
Sociology
Bachelor of Social Sciences in Sociology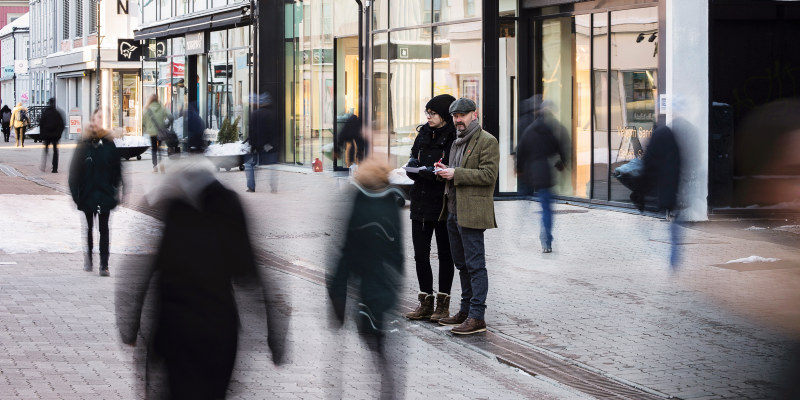 Sociology is about patterns and processes in social life. The first thing students learn is that things are not as they appear to be. Sociology helps us to shed new light on the world in which we exist. It is about how human beings influence one another and contribute to the small as well as the large communities in which they belong.
As a sociologist you study relations within and between groups, organizations, institutions, and societies. The purpose of the study programme is to train the students to understand, investigate, and analyze how society changes and develops, particularly within areas such as production, technology, and politics, and within areas where the process of globalization increases human interaction across cultural and geographical borders.
Possible research topics within the discipline of sociology:
The introduction of new technology
How family relations and childhood conditions have changed.
The mobile phone as a useful tool and a cultural symbol among youth
New forms of organization and labour
Consequences of today's body and beauty fixation
Gender equality
Resource distribution
Causes of drug abuse
Programme structure
The bachelor's degree in Sociology requires three years of study (180 ECTS) and gives the student a possibility to combine different courses. For detailed information about the courses and the language of instruction, please consult the course list.
---
studyprogramme-facts-portlet
Facts
Programcode:

BSOS

Degree type:

Bachelor in Sociology

Duration:

Full-time

Credits:

180

Application code:

194880

Ordinary quota: 2022

44.7

Ordinary quota f. diploma: 2022

40.8

Apply before:

15. April

Language of instruction: Norwegian

Location:

Trondheim
Contact information
Visiting address:
Department of Sociology and Political Science
NTNU, Dragvoll
Building 9, level 5
Telephone: + 47 59 17 04
Fax: + 47 73 59 15 64
E-mail: kontakt@iss.ntnu.no
Web:www.ntnu.edu/iss

Postal address:
Department of Sociology and Political Science
NTNU
NO-7491 Trondheim
Norway