Entrepreneurship, Innovation and Social Science - Master's programme, 2 years - Trondheim
MENU
Master of Innovation, Society and Sustainable Development
Master, 2 years
Master of Innovation, Society and Sustainable Development
– About the programme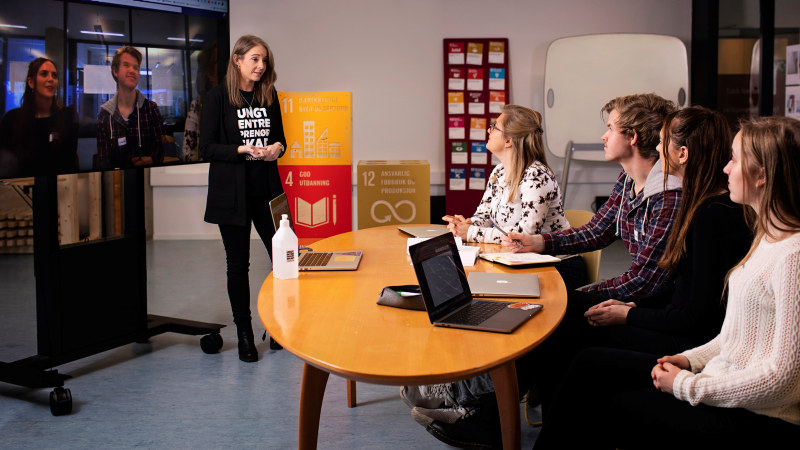 Would you like to acquire a better understanding of the phenomenon of entrepreneurship, and the entrepreneur as actor in society?
The master's programme in innovation, Society and Sustainable Developmentgives you insight in the entrepreneur's importance for society's development, and the meaning of social context for entrepreneurship. The study gives insight in the classical research tradition related to entrepreneurship, and new forms of entrepreneurship that receive extensive attention today (for instance social and cultural entrepreneurship), and new forms of restructuring (like "green" culture-based development).
The master's programme also gives you knowledge about entrepreneurship as an interdisciplinary field of research. It provides insight in how concepts like entrepreneurship, creativity, innovation and restructuring are connected. The aim is that you as a student will be able to understand the relations between entrepreneurship, local and regional restructuring processes, urban and rural development and regional and innovation politics.
studyprogramme-facts-portlet
Facts
Programcode:

MENTRESAM

Study programme:

Master of Science in Innovation, Society and Sustainable Development

Duration:

Full-time

Credits:

120

Unit: Department of Geography

Language of instruction: Norwegian

Location:

Trondheim