Master of science in disability and society – 2 years – Trondheim
MENU
Master's degree programme 2 years, Trondheim
Disability and Society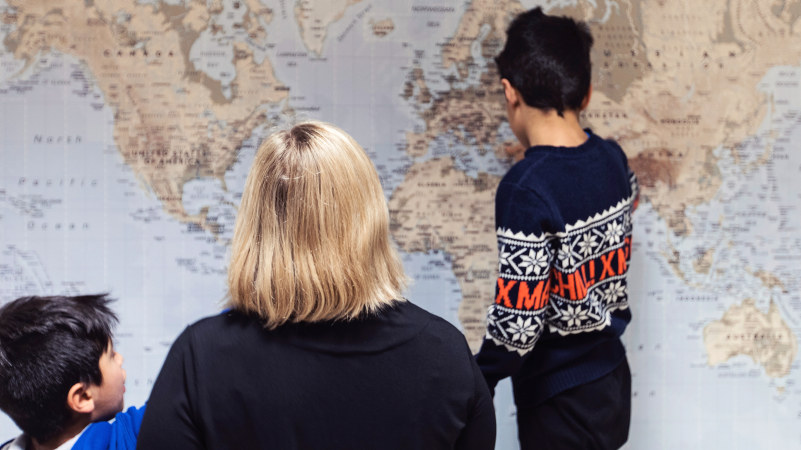 The Master of Science in Disability and Society is a unique study programme in Norway which gives the student an in-depth insight into disability and the barriers the disabled are up against.
---
Interdisciplinary programme
Disability is seen as a (potentially problematic) interplay between an individual and their environment. The challenge here is to understand this interplay such that by changing the environment in a broad sense, society can be made less disabling.
This programme of study is interdisciplinary with a sociological profile; it treats the consequences of reduced ability in daily life, and how societal barriers can be disabling.
Practical research is directed towards, for example:
standard of living
societal outcasts
practical interaction with social agencies
consequences of political reform
barriers to participation
new political trends (e.g. accessibility and anti-discrimination laws)
observed practices and daily life in childcare institutions/schools and in general
---
Programme structure
The Master of Science in Disability and Society is a two-year long programme which consists of both compulsory and elective courses and a master's thesis (45 ECTS). You may take the master programme as a part-time study.
Teaching is to a great extent carried out through the medium of seminars, and combines lectures, project work and problem-based learning. The teaching is generally organized as four or five intensive weeks per semester. This means that the course offerings are completed over short, work-intensive periods. The master programme combines obligatory courses and elective specialization subjects.
For further information about the courses, please consult the course descriptions.
Please note that the language of instruction is mostly Norwegian, consult Courses in English for an overview of courses given in English.
---
studyprogramme-facts-portlet
Facts
Programcode:

MFUNKSAM

Degree type:

Master of Science in Disability and Society

Duration:

Full-time

Credits:

120

Apply before:

15. April

Language of instruction: Norwegian

Location:

Trondheim