Geography with Teacher Education (MLGEOG) - Master's Degree programme (5 years) - Trondheim
MENU
Geography with Teacher Education
Master's Degree Programme 5 years, Trondheim
Geography with Teacher Education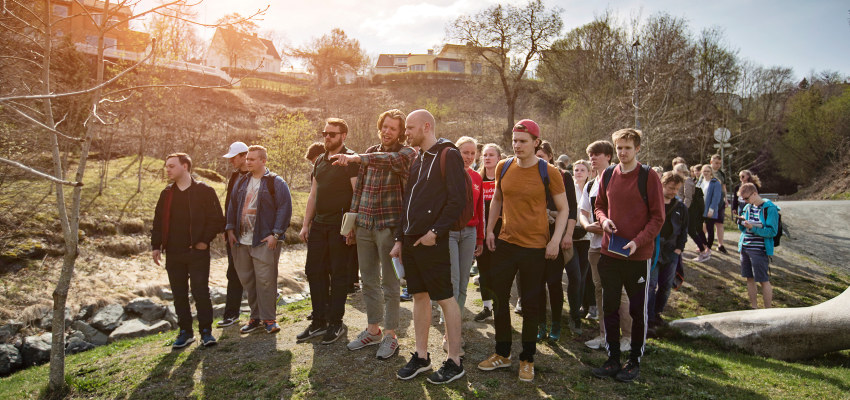 Please note that this programme is taught in Norwegian.
The Geography with Teacher education programme provides students with a solid academic education in geography, as well as didactic training. The programme qualifies students to teach social sciences/geography from 8th grade primary school up to upper secondary school (in Norway). In addition, students must also choose a second teaching subject as part of their studies.
Geography is the study of people, nature and society seen in a spatial perspective. A basic question that discipline often address is "why is it like this here?". As such, geography involves mapping spatial variations, and the different ways in which human beings interract with their surroundings. Geographers emphasize the effects of surroundings on human activity, culture and welfare, and how people in turn impact on their surroundings. Teaching in this programme includes courses within both human and physical geography.
studyprogramme-facts-portlet
Facts
Programcode:

MLGEOG

Duration:

Full-time

Credits:

300

Application code:

194934

Ordinary quota: 2022

46.5

Ordinary quota f. diploma: 2022

45.8

Unit: Department of Geography

Language of instruction: Norwegian

Location:

Trondheim