Geography (Bachelor, 3 years) - Trondheim
MENU
Bachelor's degree programme, 3 years, Trondheim
Bachelor in Geography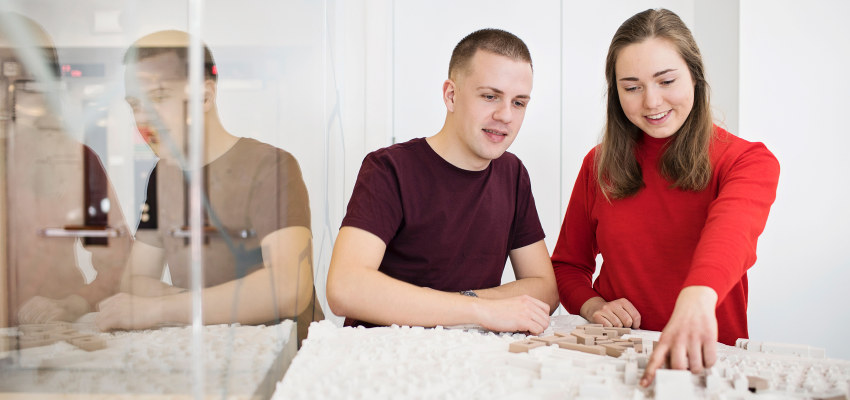 Geography is the study of humans, society and nature and the relationship between them.
Human geography and physical geography
Tuition comprises human geographical and physical geographical courses at bachelor level. Central themes in geography are:
globalization
landscape change
environmental problems
urbanization
regional development
migration
how to read and interpret maps
poverty
how water, ice and wind changes our landscape
inequality
In Geography, problems are often approached by studying the relationship between local, regional, and global levels. Physical geography covers areas such as knowledge of landforms, vegetation and climate in different parts of the world, and provides insight into how water, ice and wind function to change the landscape. Understanding the relation between these processes and their consequences for humanity are central themes.

Geography uses general quantitative and qualitative methods, as well as special geographical methods and tools such as cartography, geographical information systems (GIS) and remote sensing. The discipline has a strong tradition of fieldwork and field courses are included in many of the course units offered.
Geography is a broad discipline that compliments an array of scientific disciplines in the natural sciences, humanities and social sciences. One of the main aims is for Geography students to develop an ability to understand relationships between human activity and the natural environment through a holistic perspective.
Programme components
The Bachelor degree in Geography is a three-year study programme giving students opportunity to combine different elective courses in addition to core subjects. For more information about the courses and the language of instruction, please consult the course list.
Admission Samordna Opptak (sharing)
Admission
Language of instruction: Norwegian
You have to meet the Norwegian language requirements, or have a Scandinavian language as your mother tongue, if you want to apply to any of NTNU's degree programmes taught in Norwegian.
The application deadline for the programme is April 15th. Students apply through Samordna Opptak.
---
studyprogramme-facts-portlet
Facts
Programcode:

BGEOG

Degree type:

Bachelor in Geography

Duration:

Full-time

Credits:

180

Application code:

194438

Ordinary quota: 2022

ALL

Ordinary quota f. diploma: 2022

ALL

Unit: Department of Geography

Language of instruction: Norwegian

Location:

Trondheim