Childhood Studies – Master programme – 2-years – Trondheim
Master's Degree Programme, 2 years, Trondheim
Childhood Studies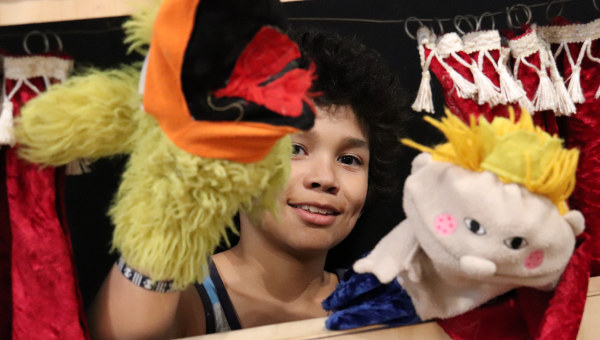 studyprogramme-facts-portlet
Facts



Master




Full-time

15. April

Application deadline
Welcome to the study start 2020
Welcome to the study start 2020
We are very much looking forward to welcoming our new students to study start.
Due to the current situation with the pandemic, this year's matriculation ceremony will be organized digitally 10 August at 11:00.
We want everyone to get off to a good start and be part of the student community at NTNU, even if you have to follow the lectures digitally the first semester from your home country.
Information meetings at Dragvoll campus 12 August. More information will come.
Meet and greet with staff and our new international students from 10:00-15:00 on the 13 August in room 152 at Dragvoll campus. Complimentary lunch. More information about digital access will follow.
Professor Tatek Abebe: «Childhood in cross-cultural context: Memories»
We will meet in room D119 from 09:30-14:00 17 August at Dragvoll campus.
Bring packed lunch.
NTNU organises an orientation programme for new international students every August and January. Orientation Days are a lot of fun and an excellent way for you to get to know NTNU. We strongly encourage all new international students to attend Orientation Week/days.
Due to the current situation with the pandemic, the orientation-week for August 2020 will be organized digitally.
Course schedule
Your personal course schedule/timetable will be available on your page on the intranet Innsida after you have registered for your courses. The schedule for each course will also be available in the course description section. You will find the courses under «Programme components» in the menu to the left on the programme start page.
Reading list
Here, you will find all the published reading lists. If you cannot find your courses, the reading list will be ready at the start of the academic year.
MPhil in Childhood Studies aims to provide students with an understanding of the relationship between childhood and culture as well as the dynamics between economic, social and political conditions and children's livelihoods and welfare in different contexts.
---
The programme is interdisciplinary and it is open to both international and Norwegian students. Admittance to the programme requires a bachelor's degree in social science or in combination with a humanities discipline, or other equivalent education. We aim to establish an interdisciplinary student body, with students representing several different academic backgrounds.
We admit up to 15 students.
---
NORPART MA Scholarships - News
Norwegian University of Science and Technology (NTNU) offers five scholarships to students from Ethiopia who will pursue MPhil in childhood studies in the academic year 2020/21. Information on application criteria and how to apply.
Read more about the Norwegian Partnership Programme for Global Academic Cooperation (NORPART) project description.
MPhil in Childhood Studies will be relevant for building a career, both in research and related to children and childhood in different public sectors. This may include policy and planning for children's living conditions in ministries and institutions, both locally and internationally. Another important area is NGOs. Read interviews with some of our former students and see where they are now.
---
Programme components MPCHILD
The master's programme in Childhood Studies involves two years of full-time studies. The workload for a full-time student for one academic year is 60 credits.
---
studyprogramme-facts-portlet
Facts
Programcode:

MPCHILD

Degree type:

Master of Philosophy

Credits:

120

Location:

Dragvoll, Trondheim
Krysspublisert! IKKE rør! Application deadlines