Conferences
MENU
Conferences
NU2022 Stockholm, June 15-17.
NU is Sweden's largest conference and meeting place for everyone with an interest in higher education pedagogical education and development. The Swedish University and College Association (SUHF) is behind the conference.
The theme for the 2022 NU conference is "Making learning visible". With this theme, the conference wants to focus on the continuous learning that takes place in the academy and offer an arena that promotes a challenging and stimulating dialogue about learning from different perspectives.
Veruska De Caro-Barek presented our paper:
Multi-campus learning arenas for student active learning in Higher education: A somersault into the future.
Furthermore, she was a moderator for:
ISE 2022 Fira Barcelona, May 10-13.
The world's biggest pro AV show.
Build back hybrid.
The pandemic massively accelerated digital transformation within higher education. With travel restrictions, quarantine and social distancing rules, it was necessary to adapt to cohorts learning to the same timetable with only partial co-location. Everyone is keen to get back on campus and back in the classroom but the genie is out of the bottle: hybrid learning has arrived.
The Digital Learning Summit will explore the implications of this seismic shift. Zoom will give an inside view of its success and insights into its product roadmap as it positions itself at the heart of the learning ecosystem. There will also be great success stories of universities developing creative solutions to deliver hybrid learning at scale. Plus there will be a look at how AR, MR and XR are helping deliver everything from just- in-time learning to more authentic assessment.
Martela EdDesign Conference "Rebuild: From Architecture to Community": How It Was.
On December 6, at DK Rassvet, Martela held a conference that brought together over 400 professionals in the educational industry. The task of the conference "Reassembly" was to get together the community that creates the school: both its physical environment and the social, pedagogical one - and to discuss how, through the organization of the school space, to lay incentives for the development of education. Make the reassembly of the school not an extraordinary and forced event but a regular and creative one. After all, working on changing the space and creating rules for using it - reassembling it - the participants of school life appropriate it, explains Elena Aralova: "The environment is naturally perceived as social, containing the very social and educational meanings." The conference became a way to discuss this and create an opportunity for joining efforts, getting people to know each other, and their joint activities. The conference had participants such as directors and employees of schools (both private and public), universities and research centers, developers, building schools, architects, consultants, heads of educational businesses.
Robin and Veruska had an invitation to participate and talked about their experiences from Salto/Mortale and the road ahead for the Universities.
International conference at Lomosov Moscow State University 7-8 June 2021
"Topical Issues of Digitalisation of Linguistic Education at University"
Our presentation was done by Veruska De Caro-Barek
Webinarfestivalen NTNU 2021, 24.November
The SALTO research team had a presentation called : Likeverdig og fleksibel flercampus-undervisning. Stemmer fra prosjektene SALTO og SALTOMORTALE.
Presented by Veruska De Caro-Barek and Dag Atle Lysne.
Læringsfestivalen NTNU 2021, May 10-11.
The SALTO research team had two presentations.
«Hører du meg?»: Når studentene tar styringen og musikk og teknologi forenes presented by
Veruska De Caro-Barek, NTNU.
Felles master i musikk, kommunikasjon og teknologi mellom UiO og NTNU
Presented by Dag Atle Lysne, NTNU.

eLSE international conference, April 22th - April 23rd, 2021
The purpose of the annual international scientific conference on "eLearning and software for education" is to enable the academia, research and corporate entities to boost the potential of the technology enhanced learning environments, by providing a forum for exchange of ideas, research outcomes, business case and technical achievements. Presentation of papers done by Veruska and Robin.
2021 Network Performing Arts Production Virtual Workshop April 27-28
Great presentations and updates regarding emerging solutions and lessons learned during 2020, including the transition to substantial reliance on home broadband connections, focusing on advanced networked technologies enabling master classes, remote auditions, and multisite performances.
Midwest College & University AV Group Summit on 23. April, 2021.
Expandning the SALTO network and experiencing a variety of interesting presentations, including the keynote by Jim Jorstad, Interim CIO, University of Wisconsin-LaCrosse. "Innovation in Technology Classrooms: Thinking Outside the Box Before, During, and Post Pandemic"
Zoomtopia October 14-15 2020
Our great co-workers, SALTO contributors and technical wizards Magnus Lian and Fredrik Haugdal from NTNU, presented their solutions in an excellent way during the session:

The Changing Educational Landscape in EMEA
You can register and login to watch a lot of interesting sessions regarding education and other relevant topics, new hardware etc.
NORDUnet 2020, Iceland, 15-17 September 2020
It is the Vision of NORDUnet to be the NORDIC Gateway for Research and Education, by providing a common world-class network infrastructure, services, support and collaboration platform for the Nordic NRENs and research and education communities, and by facilitating other common e-Infrastructures as requested by the Nordic national e-Infrastructure stakeholders.
DEL 2020 invites contributions for Unconference or Flipped sessions that celebrate, question, and/or explore the multiplicity of hybridity in teaching and learning, and across (creative) disciplines.
NIME 2020, Birmingham, 21-25 July 2020
Infocomm 2020 , June 16-18.
The virtual audiovisual and integrated experience event.
Salto was presented:
eLSE 2020, Bucurest, April 23 -24, 2020
The eLearning and Software for Education Conference organized by the Romanian Advanced Distributed Learning Partnership Center under the patronage of Carol I National Defence University and European Security and Defence College (ESDC), will hold the 20120 edition at University POLITEHNICA of Bucharest (UPB), Romania.
ICLI 2020, NTNU Trondheim, 9-11 March 2020
The fifth International Conference on Live Interfaces will bring together people working with live interfaces in the performing arts, including music, the visual arts, dance, puppetry, robotics or games. The conference scope is highly interdisciplinary but with a focus on interface technologies of expression in the area of performance. Topics of liveness, immediacy, presence (and tele-presence), mediation, collaboration and timing or flow are engaged with and questioned in order to gain a deeper understanding of the role contemporary media technologies play in human expression. Here you can find all documentation of the conference, made available through the excellent work of Øyvind Brandtsegg.
ISE 2020, RAI Amsterdam, 11-14 February 2020
The world's biggest pro AV show
Integrated Systems Europe is the world's largest exhibition for AV and systems integration.
This edition of the show promises to be the most compelling yet, with a full professional development programme supported by AVIXA and CEDIA, and the biggest conference programme ever.
At ISE 2020, you'll be Making Deeper Connections with the newest technologies, the latest ideas – and the global AV industry.
WAC 2019 NTNU, Trondheim, 4-6 december 2019
Salto was proud to be a partner of the very succesful WAC 2019. The conference provided many opportunities to meet with companies, developers, artists and fabulous people and consisted of an excellent mix of keynotes, paper & oral talks, workshops, presentations of artwork and posters, concerts and social events.
For many of our students at MCT and music technology, it was a great chance to gain practical and theoretical knowledge by working as a volunteer. Student active learning and team work in practice!.
Here is the Conference Proceedings
Here is a playlist of videos
Infocomm Orlando USA, 8-14 June 2019
InfoComm is the largest, most exciting event in North America focused on the pro-AV industry, with 1,000 exhibitors, thousands of products, and 44,000 attendees from 110 countries. SALTO has a member in AVIXA, and this made it possible to attend more than 200 education sessions in classrooms designed to exemplify how content, space, and technology work together to create integrated experiences. In addition we had the opportunity to meet with a member of the external advisory board of SALTO: Don Merritt, PhD, Director of Division of Digital Learning at University of Central Florida.
UBTech Orlando, USA, 10-12 June 2019
UB Tech® is the leading conference for higher education leaders, technology gurus and AV professionals. It boasts three action-packed days of targeted Summits, breakout sessions and networking events where you'll gain insights to bring back to your campus. The UB Tech® Expo Hall is the best opportunity for you to get up-close and hands-on with the leading technology products available in higher education. A chance to view solutions for data security, project management software, classroom tools and even entire systems for your campus, all in one place. SALTO has a member in the FLEXspace Research & Evaluation Working Group (FREWG).
​​​
During the conference we attended member presentations and had discussions regarding the newly revised website of FLEXSPACE and future planning. FREWG aims to identify and advance opportunities for research and development that will facilitate evidence-based and data-informed practice in the learning spaces arena. Of particular interest are opportunities that both leverage the capabilities of FLEXspace as an open resource-sharing repository and community as well as contribute to its ongoing growth and development. Part of the latter involves providing the FLEXspace and broader learning space community with a "toolkit" containing guides and instruments to assist them in carrying out replicable and repeatable research and evaluation studies.
NIME Porto Alegre, Brazil, 3-6 June 2019.
The International Conference on New Interfaces for Musical Expression gathers researchers and musicians from all over the world to share their knowledge and late-breaking work on new musical interface design. We are proud to announce that SALTO, represented by Anna Xambo Sedo, is presenting a paper at the conference.
EUNIS 2019 Trondheim , Norway, 5-7 June 2019
​​​
The EUNIS workshop 'Active learning in interactive spaces' on Tuesday 4th June, will visit the new MCT facilities in Fjordgata , which is designed for cross-University interaction, collaboration and communication. SALTO will in addition, present a case study at the conference on Thursday 6th of June.
NPAPWS Prague, Czech Republic, 2-4 April 2019
​​​
The Network Performing Arts Production Workshop (NPAPW) is an annual gathering of artists, students, academic administrators and technologists exploring the use of interactive media in arts education and performance. Explore prominent use cases, experience live performances leveraging advanced networks, and meet the principal institutions and individuals pushing these technologies forward. NPAPW is sponsored by GÉANT and Internet2.
ISE 2019, Amsterdam, 5-9 February 2019
​​​
A global transformation is well underway in the design of learning and collaboration spaces on university campus'. In this joint AVIXA, SCHOMS and EUNIS conference, we explored innovative ideas and best case examples of this forward leaning design thinking. In addition the EUNIS 2019 Conference in Trondheim was presented.
---
Future conferences
Meta.Morf 2022 – Ecophilia
Trondheim International biennale for art and technology
April 1 – August 14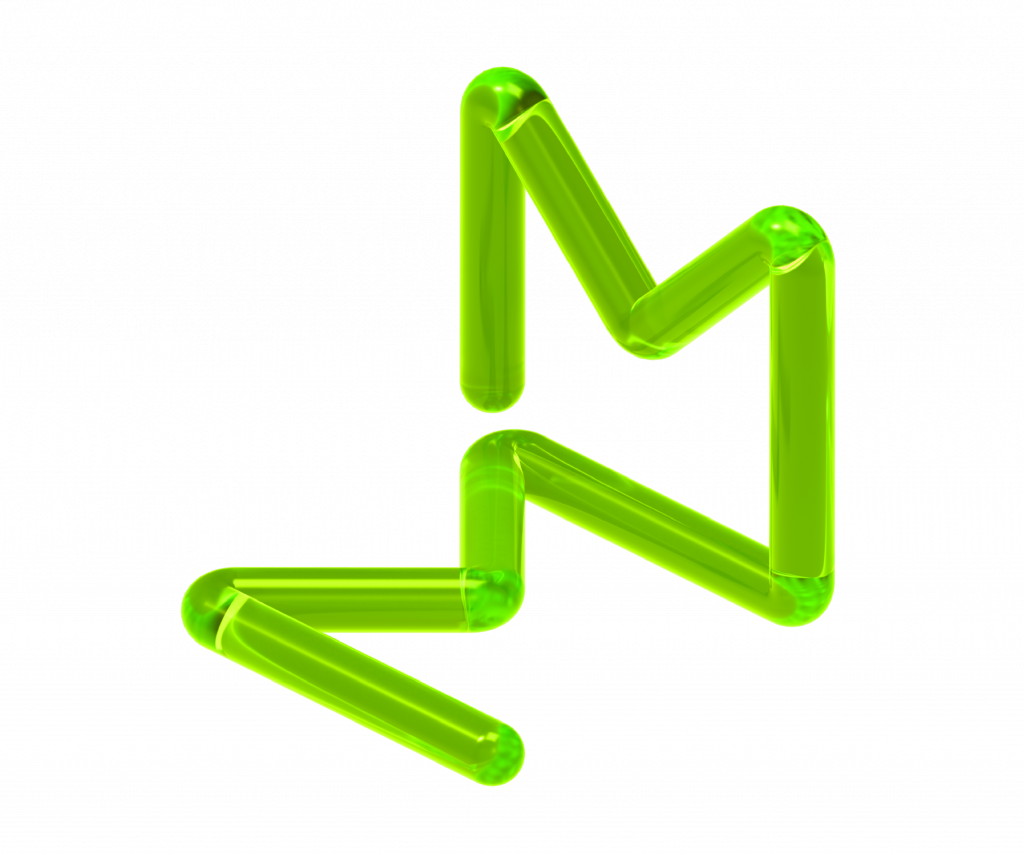 Past conferences
Tue, 1st Jun - Wed, 2nd Jun
ISE Digital is a 2-day festival of content intuitively designed to help you succeed in the pro-AV industry. With an inspiring programme of live and on-demand content from our virtual studio and from the main stage in Barcelona.
2021 Network Performing Arts Production Virtual Workshop April 27-28
Spring '21 Virtual Conference. FEBRUARY 9-11, 2021."The Hybrid Life"
24. - 25. november 2020
Ingen påmelding.
start 24. nov. kl 09:00
Delta her
META.MORF 2022
Our home planet needs our care and love. This is what Ecophilia is about. And you cannot avoid it. Nature is all about your lifeworld. Where you live, how you live and how you love it.
Ecophilia reflects not only a necessity, but also a deep desire to connect with nature. But what is nature really? Except for some ecological dreamscapes?