Bachelor in psychology – 3 years – Trondheim
MENU
Bachelor, 3 years
Bachelor in Psychology
– About the programme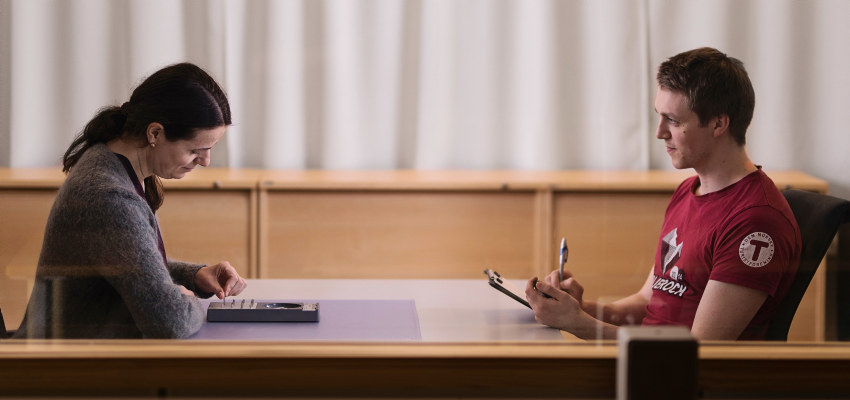 You might have enough thoughts in your head right now, but would it not be exciting to look into someone else's head? Psychology is the study of humans and how behaviour, actions and experiences can be explained and understood through theories based on scientific methods.
Academic profile
At the Department of Psychology both research and learning take place in which great emphasis is placed on both fundamental psychology disciplines as well as practical psychology. The fundamental psychology disciplines include:
Biological Psychology
Cognitive Psychology
Social Psychology
Psychology of Personality
Developmental Psychology
Illustrasjonsbilde/FOTO
Some examples of relevant topics in psychology:
peer pressure and crime
experience of risk
the social construction of sickness and health
creativity and improvisation
how do nerve cells form memory?
leave of absence and adjustment to work
programme components
A bachelor's degree in psychology requires three years of study (180 ECTS) and the student may combine different courses. Detailed information about the courses and the language of instruction may be found in the course list.
Admission Samordna Opptak (sharing)
Admission
Language of instruction: Norwegian
You have to meet the Norwegian language requirements, or have a Scandinavian language as your mother tongue, if you want to apply to any of NTNU's degree programmes taught in Norwegian.
The application deadline for the programme is April 15th. Students apply through Samordna Opptak.
---
studyprogramme-facts-portlet
Facts
Programcode:

BPSY

Degree type:

Bachelor in Psychology

Duration:

Full-time

Credits:

180

Application code:

194876

Ordinary quota: 2022

54.7

Ordinary quota f. diploma: 2022

50.5

Unit: Department of Psychology
Apply before:

15. April

Language of instruction: Norwegian

Location:

Trondheim