Globalisation and Sustainable Development – Master programme – 2-years – Trondheim
MENU
Master of Science in Globalisation and Sustainable Development
Master's Degree Programme, 2 years, Trondheim
Master of Science in Globalisation and Sustainable Development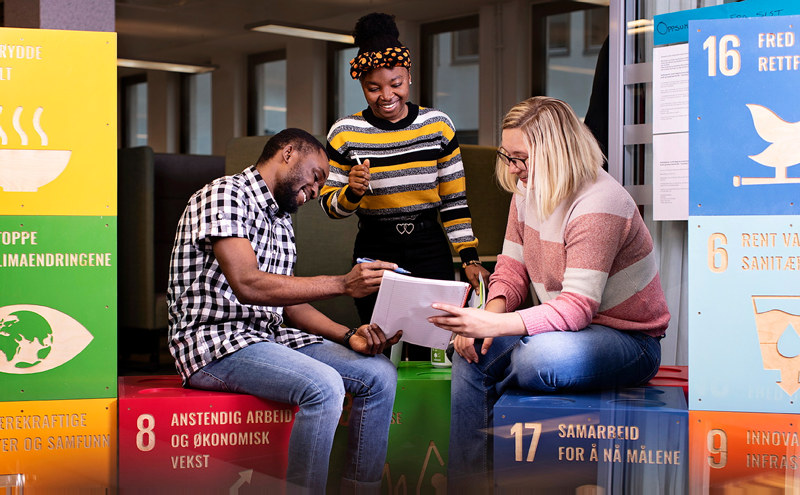 studyprogramme-facts-portlet
Facts



Master




Full-time

15. April

Apply before
Globalisation and the increased interconnectedness created by the rapid flow of capital, people, goods, images and ideologies across national boundaries requires a new set of specialised educational tools. The two-year Master programme in Globalisation and Sustainable Development prepares students to analyse the complex interactions between the political, economic, cultural and social trends which are having profound effects on our contemporary world.
---
Career Prospects - MGLOPOL
This Master's programme is designed to provide it`s students with specialist knowledge and transferable skills to pursue careers in a variety of different global corporations, non-governmental or governmental organisations.
---
Programme components - MGLOPOL
The master's programme in Globalisation and Sustainable Development involves two years of full-time studies in Trondheim. The workload for a full-time student for one academic year is 60 credits.
The programme is structured around core courses and elective courses (7.5 credits). In addition, the programme consists of an internship (30 credits) and a master's thesis (30 credits).
---
studyprogramme-facts-portlet
Facts
Programcode:

MSGLOPOL

Degree type:

Master of Science in Globalisation and Sustainable Development

Credits:

120

Unit: Department of Geography
Location:

Trondheim
Krysspublisert! IKKE rør! Application deadlines