Courses for Exchange Students – Childhood Studies – Master programme – 2-years – Trondheim
Scholarships for MPhil in Childhood Studies
Scholarships for MPhil in Childhood Studies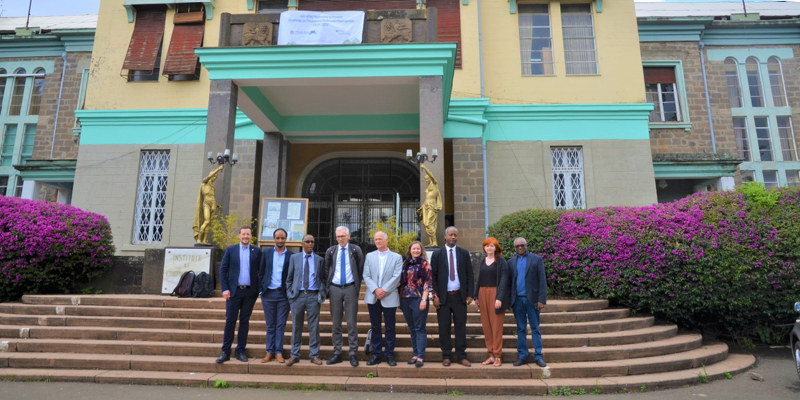 Norwegian University of Science and Technology (NTNU) offers five scholarships to students who will pursue MPhil in childhood studies in the academic year 2020/21. The scholarships are awarded on a competitive basis to applicants from Addis Ababa University (AAU) in Ethiopia. The students will be part of "AAU-NTNU Partnership to Promote Knowledge on Children and Sustainable Development" (2019-2023) funded by the Norwegian Agency for International Cooperation and Quality Enhancement in Higher Education (Diku).
This partnership facilitates interdisciplinary research and teaching in childhood and youth studies. It also has a shared vision of promoting critical research and education on the United Nation's 2030 agenda on sustainable development to improve the life chances of girls and boys in Ethiopia and beyond. Recipients of the scholarships will be enrolled in MPhil in childhood studies that is a 2-year master program at the Department of Education and Lifelong Learning, NTNU. They will spend 10 months doing courses at NTNU (Year 1) and another 10 months conducting fieldwork and writing master's thesis in Ethiopia (affiliated with AAU, Year 2). The scholarship is given only for the first ten months of the student's stay in Norway. Students or their employers will have to cover living costs for the reminder of the study period in Ethiopia. A committee from NTNU and AAU will select candidates for the scholarship.
Criteria:
A BA or preferably MA in social sciences (e.g. sociology, anthropology, social work, education, social psychology, geography, development studies etc.)
Affiliation with AAU (defined as those applicants who have completed their previous degrees from, currently studying in and/or employed by AAU).
Gender balance with the view of increasing Ethiopian female students participation in international student mobility.
Experience in research and teaching in higher educational institutions preferred.
Selected students will receive:
Monthly stipend of NOK 11000 per month to cover accommodation and living expenses in Trondheim (August 2020-June 2021).
Travel expenses (economy fare, return air ticket Addis Ababa-Trondheim).
Bus card for travel within Trondheim.
Visa and resident permit processing fees.
The application portal will open at the end of October. Apply online using NTNU's application portal (Søknadsweb). Deadline: 1 December 2019. Here, you will find more information about MPhil in childhood studies, application form, procedures and how to apply.
For further questions, contact Professor Tatek Abebe, Program Leader of MPhil in childhood studies, NTNU.
Courses for Exchange Students
Courses for Exchange Students