Inorganic Materials and Ceramics Research Group
– at the Department of Materials Science and Engineering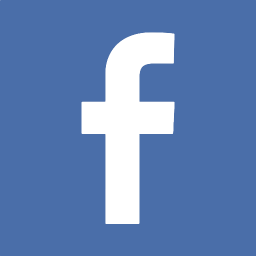 Stay updated and follow all our activities on our Facebook page.

Recent activities
Visiting Professor
Prof. Eric Bousquet from University of Liege visited our group on the 27th to 30th of June, and held a guest lecture titled: "Magnetoelectric response from first-principles: microscopic understanding and design rules".
Honor
One of our PhD Candidates, Mikalai Zhuk, recently received an award from the Anders Jahres foundation, which will be used to upgrade our mechanical testing facilities to allow mechanical tests in liquid environments.
Seminar
The annual Master seminar took place on the 7th of June, where 10 of our master students presented the work they have done for their master thesis. Following the seminar, the whole group went for barbecuing and socializing in Korsvika.
Honor
Gerhard Henning Olsen was awarded the price for this year's best PhD thesis at the Faculty of Natural Sciences (NTNU) for his work on Ferroelectric Tungsten Bronzes in our group!
Honor
NTNU has selected three of our group members, Dennis Meier, Julia Glaum and Sondre Kvalvåg Schnell, for the Outstanding Academic Fellow programme (Stjerneprogrammet)! Read more about it here.
Honor
PhD Candidate Kristine Bakken won the poster award at the 6th National Meeting on Inorganic and Materials Chemistry, which was held at Gardermoen on the 2nd -3rd of May.
About us
Contact persons:
Professor Mari-Ann Einarsrud
E-mail: mari-ann.einarsrud@ntnu.no
Phone: +47 73 59 40 02
Professor Tor Grande
E-mail: tor.grande@ntnu.no
Phone: +47 73 59 40 84
Professor Kjell Wiik
E-mail: kjell.wiik@ntnu.no
Phone: +47 73 59 40 82
Assoc. Prof. Hilde Lea Lein
E-mail: hilde.lea.lein@ntnu.no
Phone: +47 73 55 08 80
Assoc. Prof. Fride Vullum-Bruer
E-mail:
fride.vullum-bruer@ntnu.no
Phone: +47 73 59 39 76
Assoc. Prof. Sverre M. Selbach
E-mail:
selbach@ntnu.no
Phone: +47 73 59 40 99
Assoc. Prof. Maria Benelmekki
E-mail:
maria.benelmekki@ntnu.no
Phone: +47 73 59 40 05
Assoc. Prof. Dennis Meier
E-mail:
dennis.meier@ntnu.no
Phone: +47 73 59 40 47
Assoc. Prof. Sondre K. Schnell
E-mail:
sondre.k.schnell@ntnu.no
Phone: +47 45 27 54 63
Visiting address:
Sem Sælandsvei 12
NTNU
N-7034 TRONDHEIM
Norway
Postal address:
Inorganic Chemistry and Ceramics Research Group
att: Mari-Ann Einarsrud
Department of Materials Science and Engineering
N-7491 TRONDHEIM
Norway