Inorganic Materials and Ceramics Research Group
– at the Department of Materials Science and Engineering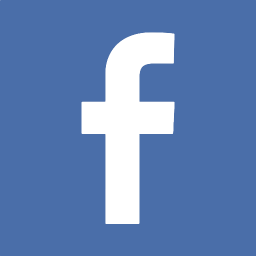 Stay updated and follow all our activities on our Facebook page.

Recent activities
Defence
Caterina Lesaint Rusu will defend her PhD thesis on the 16th of February.
Trial lecture: "Graphene; materials, properties and possibilities in coating applications" in EL2 at 10.15.
Public defence: "Improvement of surface properties of high pressure laminates" in EL2 at 13.15.
Honor
Assoc. Prof Hilde Lea Lein is one of nine professor that received a recognition of their pedagogical competence from NTNU. This is part of NTNUs work to emphasize the importance and increase the status of teaching at a university level. Assoc. Prof Hilde Lea Lein received this recognition for her long teaching experience, but especially for the "Virtuelle kjemiske rom" (virtual chemical room) project.
Reseach
The setup for synchrotron in situ XRD on thin films made by Anders B. Blichfeld was mentioned in the latest ESRF news magazine (pp 10, No. 77). The whole magazine can be found here.
Funding
New FRIPRO-funding for our group!
The "Modified 2D van-der-Waals materials for advanced bio-applications"-project lead by Maria Benelmekki and the "High-capacity 2D layered materials for Mg-ion batteries"-project lead by Fride Vullum-Bruer was granted FRIPRO funds from The Research Council of Norway. Additionally, Sondre Schnells work on "Nanothermodynamics for Molecular Machines" got funds through the Young Research Talents grants.
In addition Maria Benelmekki is involved in the multidisciplinary FRIPRO project "Nanomorphology effects on the bioactivity and chemical activity of metal oxides, sulphides, and silicates" in collaboration with IGP, IBT, and the Department of Earth and Environmental Engineering, Columbia University, USA.
Defence
Mads Jonas Christensen defended his thesis on the 24th of November.
Trial Lecture: "Functional ion defects in transition metal oxides".
Public Defence: "Fabrication of lead-free ferroelectric thin films based on Bi0.5Na0.5TiO3 by aqueous chemical solutions deposition".
Funding
The project "Bio-degradable Li-ion battery anodes" lead by Assoc. Prof. Fride Vullum-Bruer in our group, was one of five project that was granted founding from The Research Council of Norway's "NANO2021" program!
The project focus on trying to develop environmentally friendly and biodegradable battery-anodes based on the shell from algae and using binders extracted from kelp.
Publication
Exciting new book from Norges Tekniske Vitenskapsakademi about how Technology is changing society, where Associate Professor Fride Vullum-Bruer is co-author of the chapter on Nanotechnology!
Teknologien endrer samfunnet (only in Norwegian).
More recent news can be found here.
About us
Contact persons:
Professor Mari-Ann Einarsrud
E-mail: mari-ann.einarsrud@ntnu.no
Phone: +47 73 59 40 02
Professor Tor Grande
E-mail: tor.grande@ntnu.no
Phone: +47 73 59 40 84
Professor Kjell Wiik
E-mail: kjell.wiik@ntnu.no
Phone: +47 73 59 40 82
Assoc. Prof. Hilde Lea Lein
E-mail: hilde.lea.lein@ntnu.no
Phone: +47 73 55 08 80
Assoc. Prof. Fride Vullum-Bruer
E-mail:
fride.vullum-bruer@ntnu.no
Phone: +47 73 59 39 76
Assoc. Prof. Sverre M. Selbach
E-mail:
selbach@ntnu.no
Phone: +47 73 59 40 99
Assoc. Prof. Maria Benelmekki
E-mail:
maria.benelmekki@ntnu.no
Phone: +47 73 59 40 05
Assoc. Prof. Dennis Meier
E-mail:
dennis.meier@ntnu.no
Phone: +47 73 59 40 47
Assoc. Prof. Sondre K. Schnell
E-mail:
sondre.k.schnell@ntnu.no
Phone: +47 45 27 54 63
Visiting address:
Sem Sælandsvei 12
NTNU
N-7034 TRONDHEIM
Norway
Postal address:
Inorganic Chemistry and Ceramics Research Group
att: Mari-Ann Einarsrud
Department of Materials Science and Engineering
N-7491 TRONDHEIM
Norway