Sports and Physical Activity – Research – Department of Sociology and Political Science
Sports and Physical Activity
Sports and Physical Activity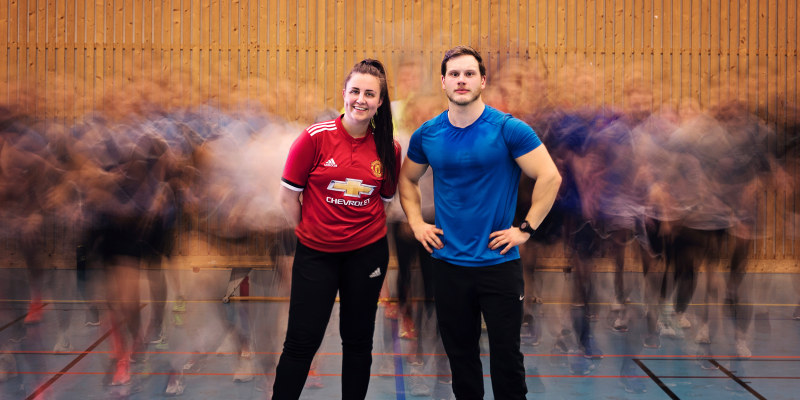 Our research in this field provides knowledge about the role of sport in light of social development and in relation to the individual's life and interactions. This research relates to organised sport, other organised forms of training, physical exercise and sports studies at school, and physical activity in the general population. We examine how these relationships are linked to inequality, communication, culture, motivation, stress and perfectionism.
Research Groups and Projects
Research Groups and Projects
Sustainability of the Welfare State - Jorid Hovden
---
Publications
This is some recent publications in English. Please see the researchers' NTNU-profiles for more.
Øvretveit, K., Sæther , S.A., & Mehus , I. (2019) Mastery goals are associated with training effort in Brazilian jiu-jitsu. Journal of Physical Education and Sport, 19, 4, 1294-1299.
Øvretveit, Karsten; Sæther, Stig Arve; Mehus, Ingar. (2018): Achievement goal profiles, and perceptions of motivational climate and physical ability in male jiu-jitsu practitioners. Archives of Budo. vol. 14.
Agnes Elling, Jorid Hovden and Annelies Knoppers (2018): Gender Diversity in European Sport Governance. Routledge.
Lagestad, Pål Arild; Mehus, Ingar. (2018): The Importance of Adolescents' Participation in Organized Sport According to VO2peak: A Longitudinal Study. Research Quarterly for Exercise and Sport.
Nils Petter Aspvik, Hallgeir Viken, Jan Erik Ingebrigtsen, Nina Zisko, Ingar Mehus, Ulrik Wisløff, Dorte Stensvold (2018): Do weather changes influence physical activity level among older adults. The Generation 100 study. PLOS ONE.
Sæther, S.A. (2018) Stress among Talents in a Football Academy. Sport Mont Journal
Aspvik, Nils Petter; Viken, Hallgeir; Zisko, Nina; Ingebrigtsen, Jan Erik; Wisløff, Ulrik; Stensvold, Dorthe (2016): Are older adults physically active enough – a matter of assessment method? The Generation 100 study. PLOS ONE.
Jorid Hovden (2016): The 'fast track' as a future strategy for achieving gender equality and Democracy in sport organizations in Yves Vanden Auweele, Elaine Cook og Jim Parry (eds) (2016). Ethics and Governance in Sport: The future of sport imagined. Routledge.
---